Day 2. Installing HID kit
As I mentioned before, I ordered a 4300K Blue Angel Eye HID kit from seller hot-bid88 on ebay. The kit took exactly 10 days to arrive. Here is the kit: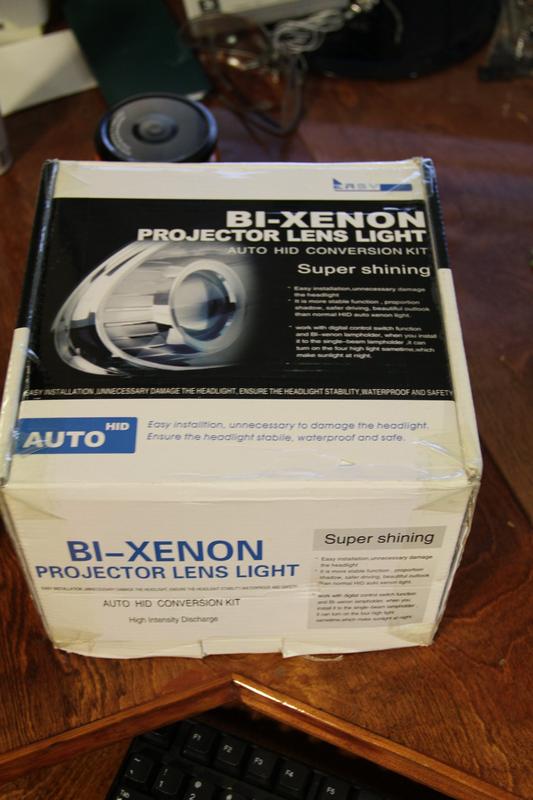 Found the kit at my doorstep after going out with friends, still a little buzzed, so decided to go right at it. By the time i was done with wiring it was 2 am.
Here is the cowling at the beginning of my night. I'd already mounted Stebel Nautilus horn on the left side. As you can see from the picture, Boneman's Mods site is the essential guide. Big thanks, Boneman – I'd never think these things were even possible.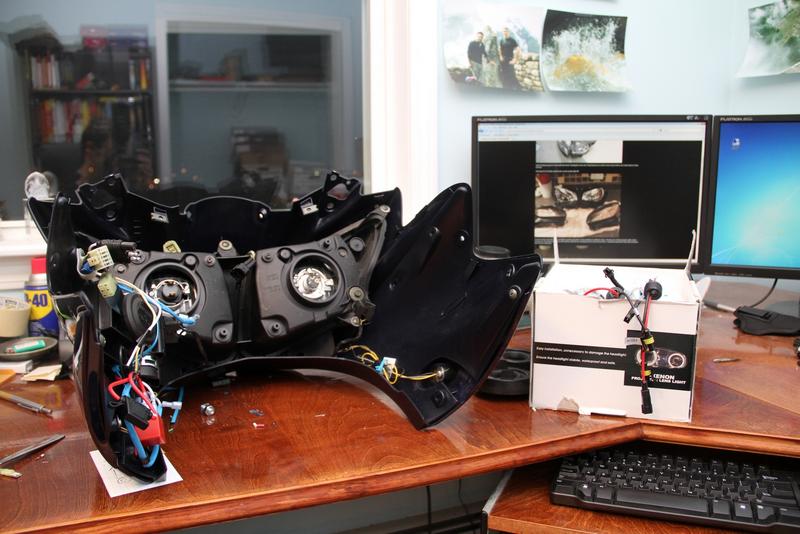 Here is the end result:
This kit has only one controller which I mounted on the right side, with relays for angel eyes mounted on velcros right under the headlight assembly. There is only one connector and I had to test the lights to figure out which one was which.
Fast forward few hours at my dad's garage, and I got the cowling back onto the bike. Didn't have much time left so didn't take any pictures. Here are some from today though:
The original: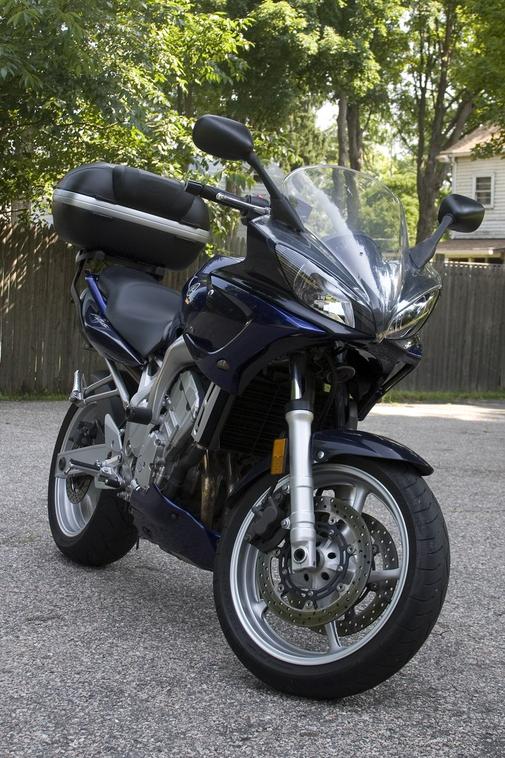 The NEW Look:
Now I just need to align the headlights and install the side panels in the cockpit. Almost done!!!!!